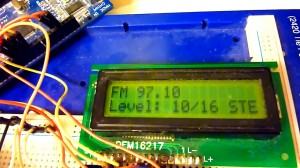 Old wish to make digitally controlled FM tuner come true when I found on Ebay cheap module with TEA5767
(Low-power FM stereo radio for handheld applications).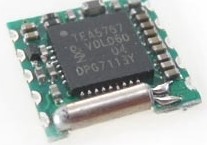 This module size is only 11.2mm x 11mm. TEA 5767 supports I2C.  Pinout and wiring: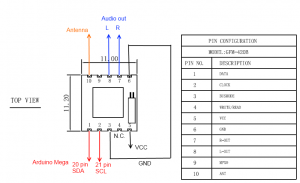 For antenna i have used just 75 cm long wire, because that is 1/4 of wavelength at 100 MHz. TEA5767 doesn't have audio amplifier, sound output level is very low, headphone can not be connected directly. During testing i had connected audio output to PC audio system.